_
Tragedy in El Salvador: Hurricane Ida
Hurricane Ida left thousands of victims in El Salvador, the deaths of more than 190 people and an average of 80 disappeared; these are just some of the images of the tragedy.
_
_
Container to El Salvador
With the help of volunteers and donors, a shipment of computers is taken to El Salvador, a valuable aid because it is aimed at young students… Thank you, thank you all for your contribution.
_
_
Benefit Concert
With the distinguished presence of the Former President of the Republic of El Salvador, Elías Antonio Saca and the Former First Lady of the Republic; a benefit concert with Alvaro Torres.
_
_
Home Appliances and Toys
With the support of the Salvadoran company LA CURACAO, on September 1 and 2, 2009, it delivered household appliances and toys to municipalities and communities of extreme poverty in El Salvador, with a value that exceeds $140,000 dollars. This humanitarian mission was accompanied by Salvadoran singer-songwriter Álvaro Torres.
_
_
Celebration of Central America's Independence
Salvadoran Committee El Piche, joined the great celebration of Central American independence. Those attending the great celebration applauded the important participation of beautiful young girls and colorful floats.
_
How to donate to help the Salvadoran Committee El Piche?
EL SALVADOR COMMITTEE EL PICHE
9018 Balboa Blvd., Suite #300 Northridge, CA 91325 | (323)697-4248 www.elpiche.org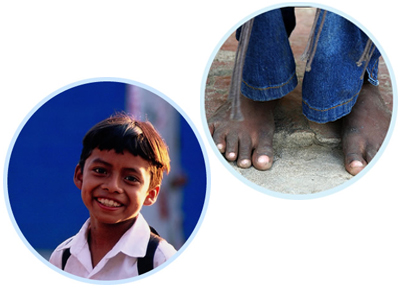 HELP US!
Don't wait any longer and help with your donation now!
WHERE DO I SEND MY CONTRIBUTION?
You can contribute by making a Donation over the Internet right now by clicking on the "Donate" button. The transaction is secure through Paypal®.
Your donation is 100% tax deductible. You can also send in the form of a check or money order payable to: Comité Salvadoreño El Piche to our postal address 9018 BALBOA BLVD # 300 NORTHRIDGE CA 91325-2610. All donations are final, no refunds.
Comité Salvadoreño El Piche is a non-profit organization incorporated in the state of California under 501c3 status. For your information and tax purposes, our federal identification number is 95-4554369. Please feel free to contact us at any time (323)697-4248.