The management committee, headed by the Salvadoran Committee El Piche, indicated that the work will begin when all the funding is available. $1 million is needed.
Some 400 students from El Piche canton and 10 other nearby communities in the municipality of El Carmen, in La Union, will benefit from the construction of an educational complex. The project contemplates the construction of a two-story building with 18 classrooms to receive students from kindergarten to the third year of high school, with an investment of $1.8 million.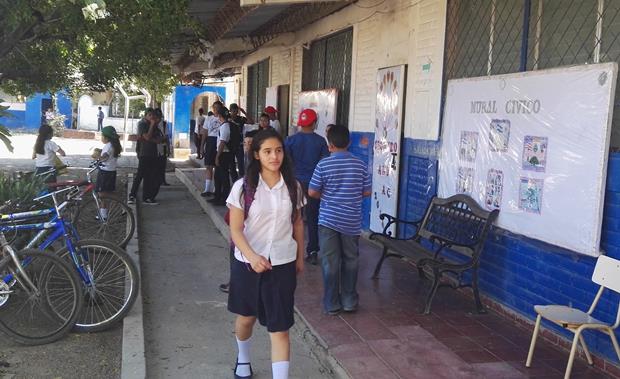 This work has been promoted by the Salvadoran Committee El Piche, with the support of other institutions such as the Social Investment Fund for Local Development (FISDL), which will contribute $500,000, the mayor's office of El Carmen which will grant $200,000 and a private company which will give $111,000.
According to the committee's president, Enot Rubio, $1 million has yet to be collected, but he assured that efforts are being made with the embassies of Germany, Spain and Catar to obtain the rest of the financing for the execution of the work.
"I won't be able to enjoy this complex, but here there is a very large generation of children and young people, who will take advantage of this project," said Oneida Parada, a third year high school student.
Currently, students who attend the Cacique Educational Complex, in the canton of El Piche, receive their classes in classrooms that have poor infrastructure conditions.